Jan 17, 2012 osxdaily.com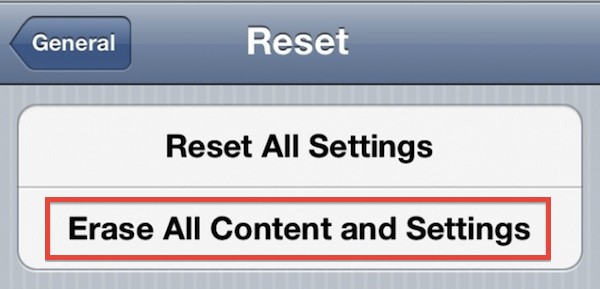 If you want an iPhone to appear as new, you need to reset the device to it's factory settings. This is ideal if you plan on selling an iPhone or are going to transfer ownership of the device to another individual, and can also be a helpful troubleshooting technique.
Reset iPhone with iPhone Only
Warning: This will removal all data, music, photos, everything, from the iPhone.
Launch "Settings" and tap on "General"
Scroll to the bottom of General and tap on "Reset"
Tap on "Erase All Content and Settings"
Enter the iPhone passcode, and confirm the reset by tapping on "Erase iPhone"
Resetting the iPhone on device can take a while depending on the model, the warning dialogue will give you a rough estimate but it can range from a few minutes to over an hour to restore the device completely. During this time the phone is otherwise inoperable.
At this point you'll either want to leave the iPhone in it's factory state for a new owner, or
restore from backup
.